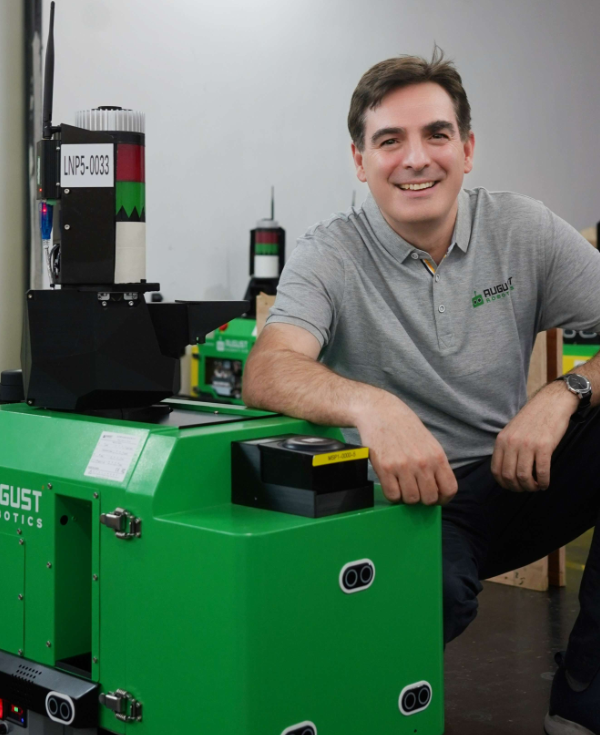 Founder
August Robotics was founded by Alex Wyatt.
Born and raised in Melbourne, Australia, Alex has always been fascinated and inspired by technology.

After completing undergraduate degrees in Computer Science and Law, Alex received the prestigious Rhodes Scholarship from Oxford University. There, he completed an MBA and an MPhil in Modern Chinese Studies.

Alex had always wanted to apply his entrepreneurial efforts to globally connected, technology-oriented and purpose-driven projects. In 2006, he co-founded Climate Bridge, an international clean energy and carbon trading company. By the time he exited in 2013, the company had grown its portfolio to 200+ clean energy projects, comprising more than 7GW of power and US$2.5 billion total asset value.

Hungry for an even bigger adventure, in 2017, Alex founded August Robotics with the mission to automate dirty, dangerous and dull jobs across the economy. Alex's role quickly pivoted from tinkering with robots to leading a global team across three continents, while maintaining an unwavering mission to improve businesses through technological innovation.